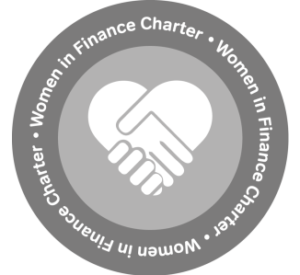 Shepherd Compello's commitment
Shepherd Compello is a signatory of the HM Treasury's Women in Finance Charter which is a pledge for gender balance across financial services.
We continue to have a female senior management representation on our management team that is reflective of our workforce. In 2020, women make up 41% of our senior management which reflects the 39% of women we employee.

We already succeed the industry targets for female representation in senior roles and we aspire to have 50% of women in Senior Management by 2022 as our charter target.
As part of the Charter we made a commitment to set the following internal targets to promote gender diversity in across our senior management and our wider organisation.
In line with the Charter, Director, Holly Shepherd is our Accountable Executive for Diversity and Inclusion. This year, as planned we have appointed a Diversity and Inclusion Lead at Executive level to further strengthen our focus on this agenda. Sharon Jones, Head of HR and Corporate Operations has been appointed as our Diversity and Inclusion lead.
As part of our commitment to the Charter, we have:
• a target of 50% females in the senior management team by April 2022.
• a commitment to disclose our annual progress against our target on our website.
• a commitment to develop and strengthen our internal policies to support flexible working in the UK.
• a commitment to grow and develop a diverse workforce across all levels of our business.
This year we were delighted to have won the 2020 Insurance Age Diversity & Inclusion Award. At Shepherd Compello, we recognise and celebrate our family values and have created an environment that supports a diverse and inclusive workforce.
Our philosophy is to challenge perceptions and demonstrate that everyone has the opportunity to flourish and excel in the insurance industry. We are proud to be leading the way in realising the benefits of a diverse workforce in the industry.