HM Treasury has introduced the Charter as a pledge to strengthen gender balance in financial services, where only 14% of executive positions are held by women.
At Shepherd Compello, we believe gender balance is integral to the success of our business and the professional and personal development of all employees. Our approach comes from a family culture with traditional values – we will only work ethically, transparently and honestly.
'Compello' means to drive forward together and we give you the perfect blend of dynamism and wisdom – a young vibrant team balanced with experienced professionals, and women compromising 46% of the senior management team.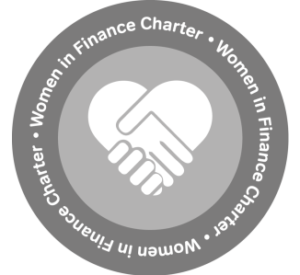 Shepherd Compello's commitment
Shepherd Compello has signed HM Treasury's Women in Finance Charter, which is a pledge for gender balance across financial services. As part of the charter we commit to set the following internal targets for gender diversity in our senior management:
• A target of 50% females in the senior team by 2022.
• Disclosing progress annually against the target by publishing reports on our company website: www.shepherdcompello.com
• Appoint a member of the senior management team responsible for diversity and inclusion.
• Continual development of policies to support flexible working in the UK.
• Having an intention to ensure the pay of the senior executive team is linked to delivery against the targets on gender diversity.
Senior executive accountable for gender diversity
In line with the Women in Finance pledge, Director Holly Shepherd is Shepherd Compello's senior executive responsible and accountable for gender diversity and inclusion:
Holly Shepherd
Director at Shepherd Compello Ltd
Holly.Shepherd@shepherdcompello.com

"Diversity and inclusion is more than just a catch-phrase to us. In fact, we have 42% of women in senior management positions! We have extended the availability of flexible and remote working across the group, and regularly review our recruitment processes, to continue to ensure balanced candidate slates. Additionally, we will continue to invest in high potential development activities to support the growth of our female talent."
– Holly Shepherd
Click here to view the Women in Finance Charter list of signatories (July 2018).