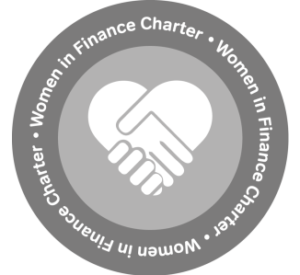 Shepherd Compello's commitment
Shepherd Compello is a signatory of the HM Treasury's Women in Finance Charter which is a pledge for gender balance across financial services.
When we signed up to the Charter in 2018, we had 43% female representation in our company. In 2019, this increased to 47%. Our female representation in senior management is a reflection of this, with women making up 46% of our senior management.
We believe we are on track to meet our Charter target by our deadline.
As part of the Charter we made a commitment to set the following internal targets to promote gender diversity in across our senior management and our wider organisation.
In line with the Charter, Director, Holly Shepherd is our Accountable Executive for Diversity and Inclusion. This year, as planned we have appointed a Diversity and Inclusion Lead at Executive level to further strengthen our focus on this agenda. Sharon Jones, Head of HR, Training and Engagement has been appointed as our Diversity and Inclusion lead.
As part of our commitment to the Charter, we have:
• a target of 50% females in the senior management team by April 2022.
• a commitment to disclose our annual progress against our target on our website.
• a commitment to develop and strengthen our internal policies to support flexible working in the UK.
• a commitment to grow and develop a diverse workforce across all levels of our business.
Accountable Executive for Gender Diversity
In line with the Women in Finance pledge, Director Holly Shepherd is Shepherd Compello's senior executive responsible and accountable for gender diversity and inclusion:
Holly Shepherd
Director at Shepherd Compello Ltd
Holly.Shepherd@shepherdcompello.com

"Diversity and inclusion is more than just a catch-phrase to us. In fact, we have 42% of women in senior management positions! We have extended the availability of flexible and remote working across the group, and regularly review our recruitment processes, to continue to ensure balanced candidate slates. Additionally, we will continue to invest in high potential development activities to support the growth of our female talent."
– Holly Shepherd
Click here to view the Women in Finance Charter list of signatories (July 2019).