Our Approach
To drive together, as 'Compello' stands for, is the basis on which our business is built.  This extends to our incubator services with our key aim being able to facilitate the growth of your business.  Our key priority is providing a core service, provided by our team of experts, working directly with you to achieve your goals.
Bring your team…. and we will do the rest.
Our Services
The services we offer are built around our desire to enable you to take your business to the next level.  We understand no two business are the same, and our fully bespoke approach mirrors this.  We have the infrastructure available to offer a fully customisable incubator service enabling you to focus on what you do best, servicing your clients and growing your business.
Whilst all services are tailored below is a brief summary of the services we can offer.
Compliance, Regulatory and Company Secretarial Services
Remove the regulatory burden of being an FCA regulated firm by operating as our Appointed Representative falling under our compliance framework to ensure you operate compliantly.

Appointed Representative status
TOBA Management
Conduct and Risk Register Assessments
Ongoing compliance support
Company Secretarial services
FCA & Lloyd's of London application assistance (separate service)

Access to capacity
In an ever-increasing competitive market access to capacity is ever more challenging.

At Shepherd Compello we have built an unrivalled capacity panel of Lloyd's and A Rated carriers across various markets and geographies.  We can make those introductions, as well as assisting the preparation of adequate business plans and  proposals, to ensure that your business can trade from day one.

Financial & IBA Management
We employ a team of experienced finance professionals, both accounting and IBA management, to manage your finance needs.

Monthly Management Accounts
Separately designated Office and Trust bank account maintenance and reconciliations
KPI and Finance reporting tailored (budget & cashflow forecasting / divisional and cost analysis)
Assistance in year end financial statements and audit if required

Technical & Claims
Our Technical expertise, driven by a team of experienced professionals with a breadth of knowledge, are fundamental to providing our clients with excellent levels of service.

Written and Paid bordereaux production
Xchanging and Composite market submission and reconciliation
Broker & Client Portals allowing instance quote and bind capabilities.

Human Resources
We utilise a mix of inhouse HR function, and outsourced payroll providers, to ensure compliance with all employment matters including payroll.

Payroll Function
Employment contracts
Ongoing human resource support
Personal Development and Development Plan Frameworks

Office

Space

Minimise your capital investment cost by utilising our flexible office working space.

Central Lloyd's of London location
Access to Boardroom and meeting rooms
Hot desking
Terraced area overlooking Walkie Talkie
Use of all amenities
Covid safe

IT Infrastructure
Reliance on a well-established IT infrastructure cannot be underestimated. Our established IT department, in addition to access to outsourced IT providers, means you can be rest assured that you will always be in a position that IT is not a drain on you completing your work.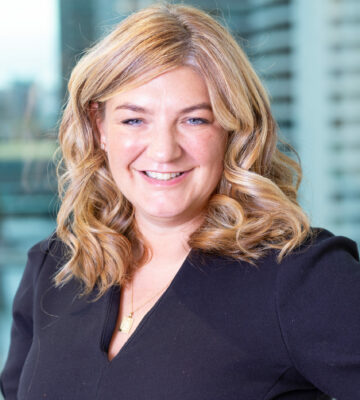 Holly Shepherd
Managing Director
Holly has focused her many talents towards realising new opportunities within the Insurance industry, growing Shepherd Compello's broking network and expanding the profile of the company within the global risks market. She has also successfully set up and is the Managing Director of EPG Global. Holly Shepherd on LinkedIn
Make an enquiry