Here at Shepherd Compello we are not shying away from showcasing successes of our North American broking team. Take a look at the sample of recently bound accounts: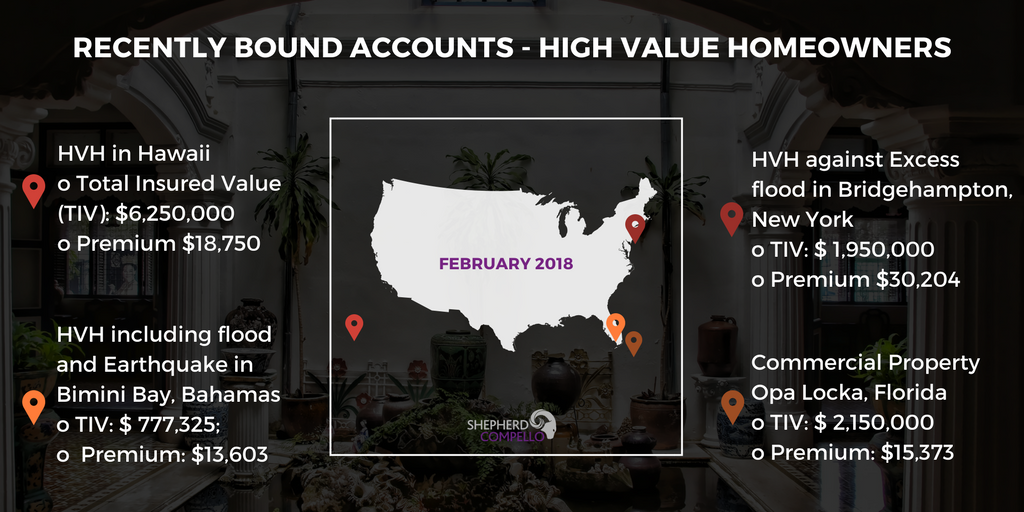 According to a study by Marshall & Swift / Boeckh, roughly two in three U.S. homes are under-insured by 25% or more!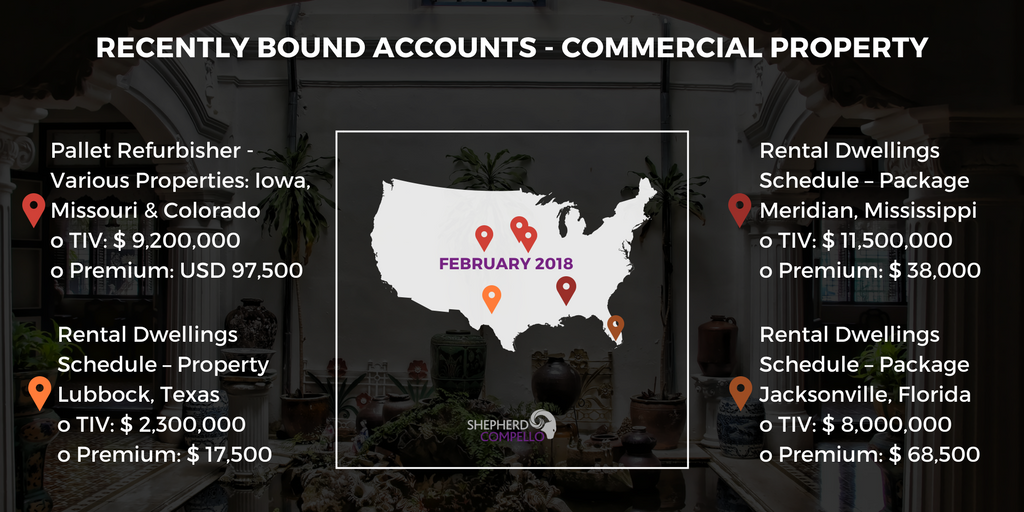 The team at Shepherd Compello has many years' experience working on behalf of high net worth clients around the world.
Using in-house Lloyd's facilities, we are able to offer competitive, comprehensive coverage to High Value Homeowner properties located throughout the United States and Caribbean. We specialise in locations with significant exposure to catastrophe perils, primarily wind / hurricane but also Earthquake and Flood.
Clients have the flexibility to include customized options for contents, other structures and additional living expenses as well as a wide range of deductible options. We also write properties under construction or undergoing renovation as well as Vacant and Seasonal locations.
Find out more about our competitive, comprehensive coverage.
Related posts
17th July 2023
At Shepherd Compello, we pride ourselves on our diverse workplace, having had a very strong female-lead workforce for quite some…
26th June 2023
As a business, we always have been and always will be an advocate for face-to-face trading. Whilst we can appreciate…
24th May 2023
We are pleased to announce the growth of our Transportation team as we welcome Associate Director, Ross Durrant to the…
Join our mailing list!
Keep up to date with all the latest Shepeherd Compello news, blog posts and updates about our products & services – subscribe to our Newsletter.