Shepherd Compello is honoured and thrilled to have been named as the Best Independent Insurance Broker in Western Europe by the Corporate Vision Excellence Awards.
Corporate Vision's citation for the award winners includes the following:
"The Corporate Excellence Awards showcase the companies and individuals who are committed to innovation, business growth and provide the very best products and services in key industries worldwide. The awards are judged purely on merit by our in-house team with all potential winners assessed against multiple relevant criteria, including company performance over a given period of time, expertise within the industry, sector or region, previous accolades won, and client testimonials or recommendations."
Our independence and family ownership enables Shepherd Compello to be agile, responsive and focused on providing solutions for our clients' insurance needs, so we are delighted to have been awarded the title of Best Independent Insurance Broker in Western Europe for 2021.
You can read the full list of winners here.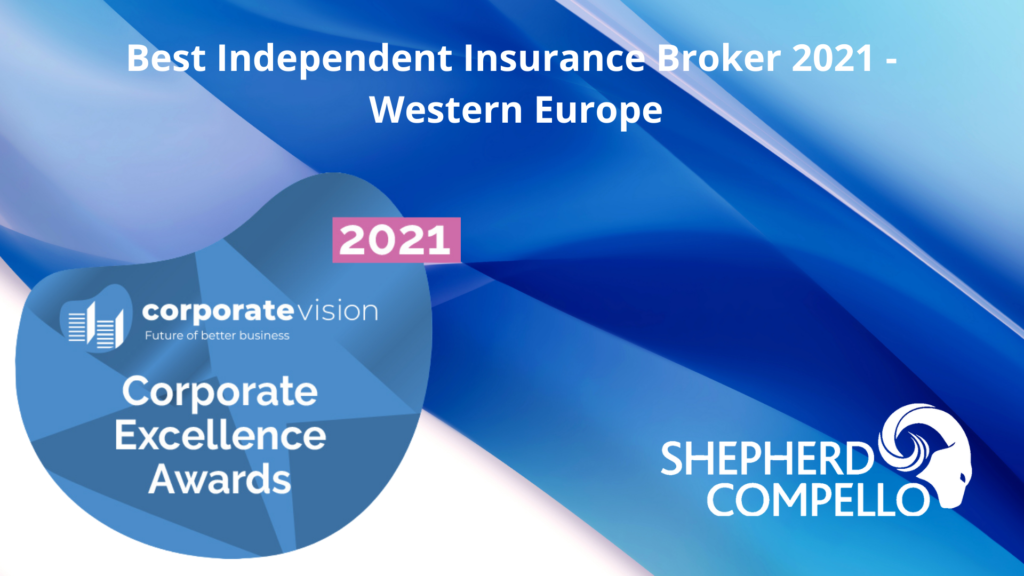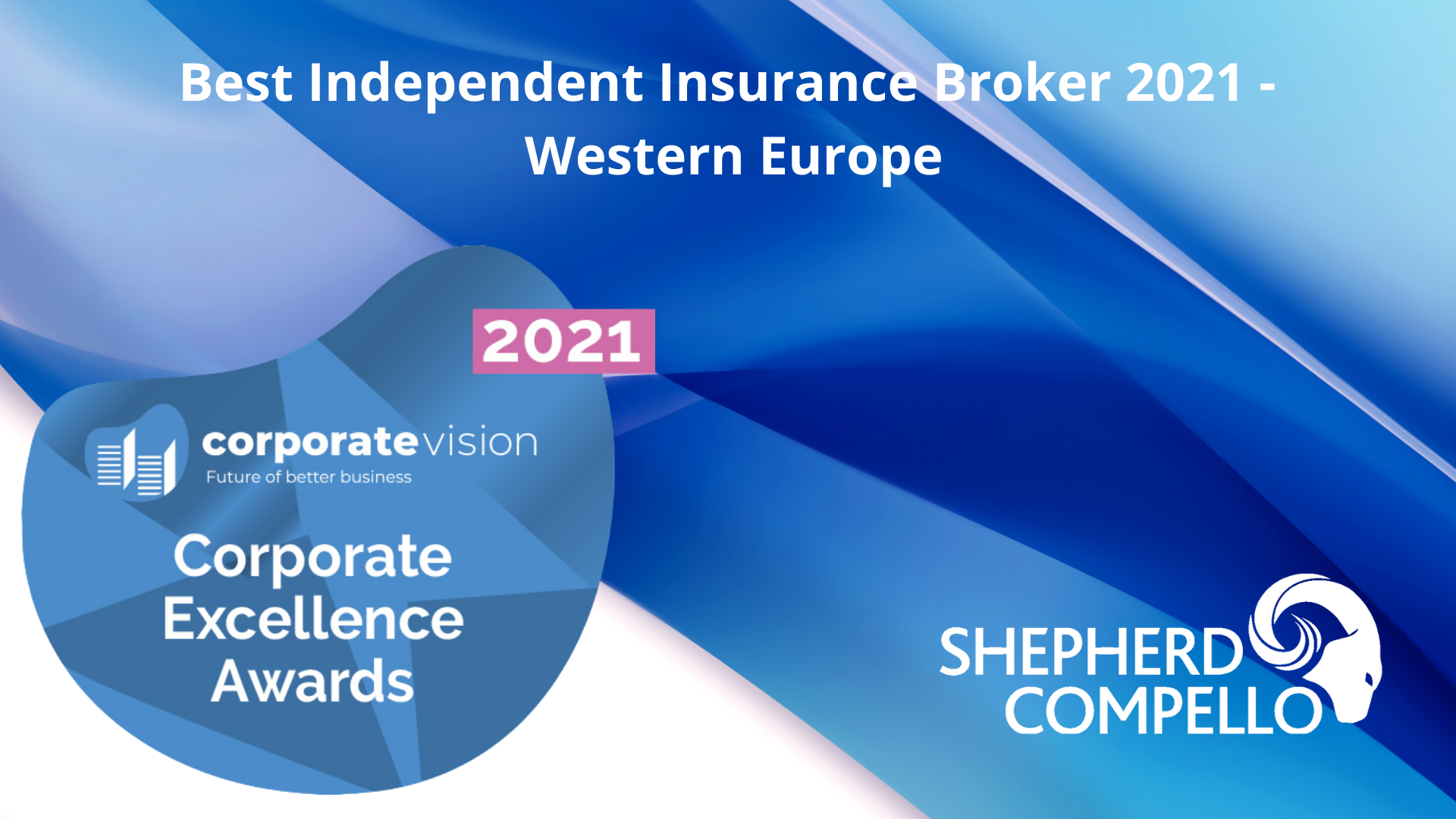 Related posts
17th July 2023
At Shepherd Compello, we pride ourselves on our diverse workplace, having had a very strong female-lead workforce for quite some…
26th June 2023
As a business, we always have been and always will be an advocate for face-to-face trading. Whilst we can appreciate…
24th May 2023
We are pleased to announce the growth of our Transportation team as we welcome Associate Director, Ross Durrant to the…
Join our mailing list!
Keep up to date with all the latest Shepeherd Compello news, blog posts and updates about our products & services – subscribe to our Newsletter.