Shepherd Compello is delighted and honoured to have won the Diversity & Inclusion Award at the Insurance Age UK Broker Awards 2020. You can read the full article here.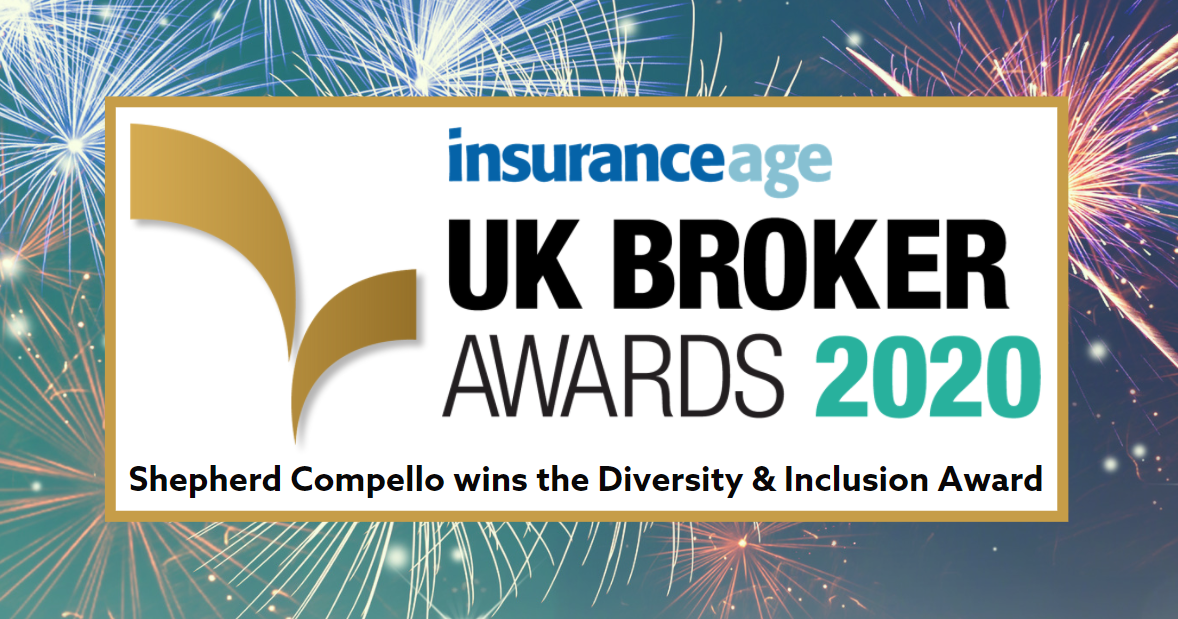 Related posts
10th December 2020
London-based Lloyd's Insurance Broker and Coverholder Shepherd Compello is pleased to announce the launch of a brand-new division that will…
16th November 2020
In a recent Commercial Risk article, our senior broker, David Bishop comments on the post-pandemic events and contingency market as…
22nd September 2020
Congratulations to our Managing Director Holly Shepherd for being named one of the Women In Insurance Awards 2020 finalists. For…
Join our mailing list!
Keep up to date with all the latest Shepeherd Compello news, blog posts and updates about our products & services – subscribe to our Newsletter.