Shepherd Compello is delighted and honoured to have won the Diversity & Inclusion Award at the Insurance Age UK Broker Awards 2020. You can read the full article here.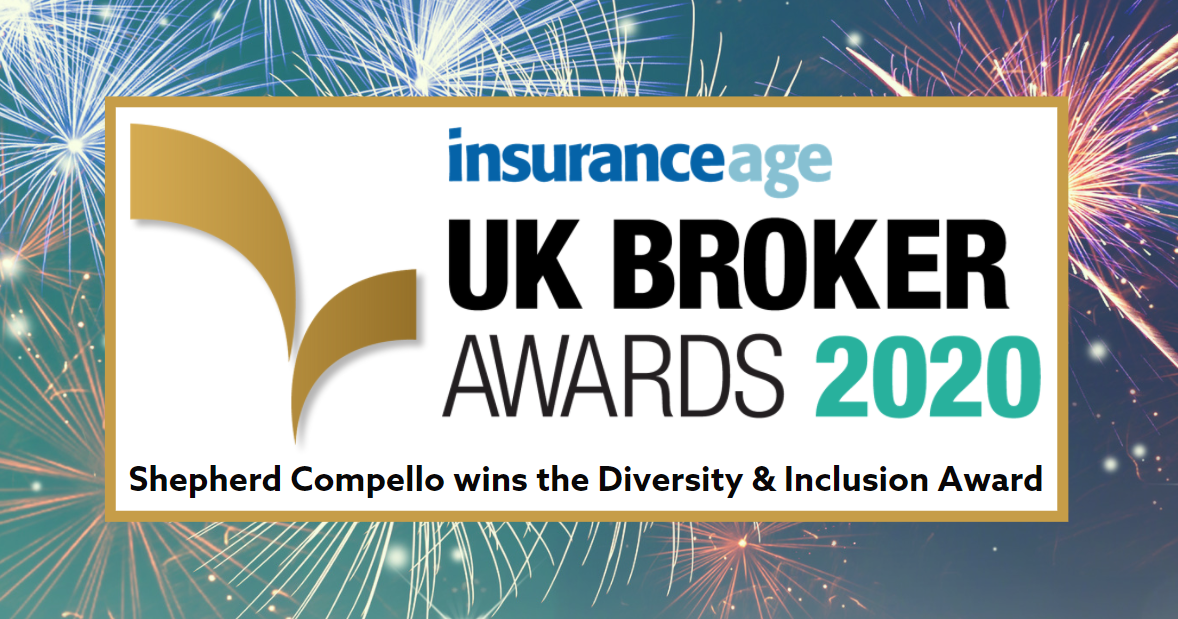 Related posts
18th March 2021
The North America transportation market has been hit hard over recent years by increases in premiums and reports suggest that…
11th March 2021
Congratulations to our Managing Director Holly Shepherd, for being listed as one of the Elite Women 2021 for Insurance Business…
3rd March 2021
Our Chief Executive Officer, John Shepherd was interviewed by Insurance Day about the future for the insurance industry following Brexit….
Join our mailing list!
Keep up to date with all the latest Shepeherd Compello news, blog posts and updates about our products & services – subscribe to our Newsletter.