Article by Mark Taylor, Motorsport Senior Broker at Shepherd Compello
---
---
It will never happen to me, or so I thought back in my early motorsport days. I never once considered the consequences to me or my young family if I'd been unable to work, how I'd financially support them, or live a normal able bodied life should my injuries be permanent. My excuse, nothing more than a steadfast belief in my own invincibility. Today as I look back, I'm shocked at how flippant my attitude was!
Long before I joined the world of insurance, I made sure my team staff, mechanics and drivers/co-drivers where properly covered for medical repatriation and accident. My conscience had matured and I certainly having to explain to their family members that my ignorance had contributed to their burden. Instead, I insisted that a line in our competition budget was spent on personal accident and medical repatriation (travel) insurance for team members.
In the UK we are blessed with the National Health Service, but get injured abroad and it is a different matter. Firstly, there is the standard of care to consider and then there are costs, which can be staggering and problematic when accessing urgent treatment.
When you purchase travel insurance, you are buying access to medical care and management, the insurer provides a team of health experts that will look after your needs and in some instances, actually take over your treatment and care, returning you to your home country.
Top tip: if you're ever injured or take ill whilst abroad, as a priority, you or someone you know must call the medical helpline on your travel policy.
Whether you are participating in a UK event or championship, amateur or professional, or competing overseas, perhaps in remote parts of the globe, then come and talk to us about appropriate personal accident and travel insurance products that will protect your interest should the unexpected happen. We can insure individuals, teams and groups, cover one off and multi events.
We provide personal accident and high risk travel policies for both UK and non-UK residents.
---
To request a quote of for more information, please contact me: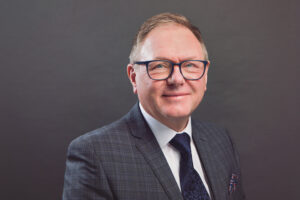 Related posts
17th July 2023
At Shepherd Compello, we pride ourselves on our diverse workplace, having had a very strong female-lead workforce for quite some…
26th June 2023
As a business, we always have been and always will be an advocate for face-to-face trading. Whilst we can appreciate…
24th May 2023
We are pleased to announce the growth of our Transportation team as we welcome Associate Director, Ross Durrant to the…
Join our mailing list!
Keep up to date with all the latest Shepeherd Compello news, blog posts and updates about our products & services – subscribe to our Newsletter.