Shepherd Compello has been shortlisted for an award at this year's Insurance Insider Honours, in the 'Launch of the Year' category.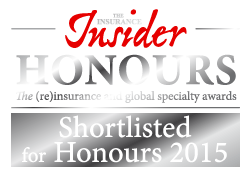 Shortlisted for the Launch of the Year
award at this year's Insurance Insider Honours
When our CEO, John Shepherd, received the news from the Insurance Insider it quickly spread through the office and created a real buzz of excitement.
Since launching in November 2014, everybody throughout Shepherd Compello has put in so much hard work to help our clients and stand by our values, so it is great for this to be recognised and celebrated.
The awards ceremony is not until September, and we wish all of the other shortlisted companies the best of luck too. Until then, we thank you for your continued support.
Related posts
17th July 2023
At Shepherd Compello, we pride ourselves on our diverse workplace, having had a very strong female-lead workforce for quite some…
26th June 2023
As a business, we always have been and always will be an advocate for face-to-face trading. Whilst we can appreciate…
24th May 2023
We are pleased to announce the growth of our Transportation team as we welcome Associate Director, Ross Durrant to the…
Join our mailing list!
Keep up to date with all the latest Shepeherd Compello news, blog posts and updates about our products & services – subscribe to our Newsletter.