We specialise and pride ourselves on delivering bespoke insurance solutions to various types of Sports, Media and Entertainment businesses. We have in-depth experience and knowledge of all size businesses including large multi-national production houses, SFX providers, content branding & global advertising houses, event organisers and publications, as well as finding solutions for professional sports people, sports clubs and associations, specific classes of Motorsport business, and event cancellation for sporting events.
Film, TV & Commercial Production
We understand the pressures, budgets and timescales faced by production companies and our 24 hour service team provide support across all time zones and continents, always on hand to answer queries, arrange additional covers and if the need arises ensure claims are handled efficiently and quickly ensuring no delays to the production.
Failure of a key lighting or stage supplier can be catastrophic for entertainment risks and we have developed a range of products to ensure total protection for all parties, including both owned and hired equipment, property belonging to third parties or contracted crew.
Sports Events
Protectivity Insurance offers comprehensive sports liability insurance for sports clubs, sports coaching businesses, individual sports coaches and to those organizing sports events.
Associations
We are experienced in understanding the exposures that running an association, league or governing body can bring. We have a comprehensive range of solutions to deal with these risks.
Professional Sports People
Working closely with our brokers to build long term client/agency relationships and provide absolute transparency on coverage. Sports we cover professional football (soccer), rugby union, cricket, basketball, golf and tennis, and motorsport.
Concerts and Festivals
Understanding the needs of organisers, promoters and agents we can arrange effective insurance protection for all aspects of any live event.  Coverage will include eventualities such as non appearance, denial of access, weather consequences and the sensitive subject of Terrorism.
Our team has extensive experience with all types of media clients including but not limited to the following:
Commercial producers
Film producers
Post production companies
Print & publishing
Event production services
Crewing companies and contractors
Event organisers
Lighting and sound engineers
Event security
Staging & rigging companies
Individual cameraman and other freelancers
Broadcasters
Classes of insurance and areas of expertise include:
Media e&o (libel & slander)
Film, negatives & digital storage
Cast and crew
Weather risks
Cancellation and abandonment
Death & disgrace / non appearance
Owned property & hired in equipment
Liabilities (general & EL)
Advertisers indemnity, commercial producers indemnity and film producers indemnity
Download Sports, Media and Entertainment Contingency Factsheet PDF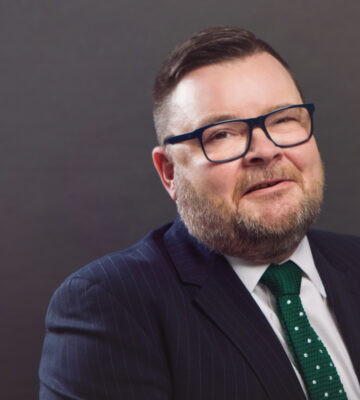 David Bishop
Senior Broker
David has been an Insurance Broker for over 33 years. He is an expert in placing all aspects of cancellation, abandonment, non-appearance, liability and terrorism coverage in the Lloyd's and European markets for clients in the Entertainment, Events and Sports industry. His network of contacts includes some of the largest...
Make an enquiry