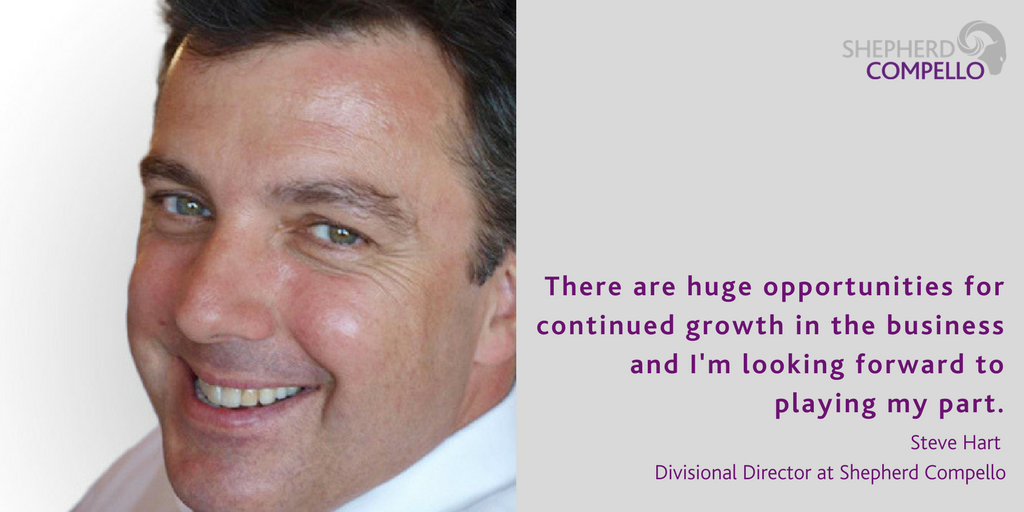 We are delighted to announce that Steve Hart has joined Shepherd Compello as Divisional Director responsible for Delegated Authority business, and will focus on High Value Homeowners, Commercial Property and Commercial General Liability.
Steve brings with him a wealth of experience across a range of classes as both an underwriter and broker. These classes include Commercial and Personal Lines Property, liability, inland marine and open market property and auto physical damage.
In a career that has spanned over 20 years, Steve started at Newline as a property and liability underwriter. Since then, he has taken roles at Markel, Omega Underwrting, Ark and most recently, Chubb Global Market.
As a firm, we have a strategy to grow both the team and the business in its specialist markets including Physical Damage Insurance, Motor truck Cargo, Extended Warranty and GAP, Marine Cargo, Catastrophe Exposed Commercial Property and High Value Homeowner's Insurance.
See the full press release here.
Related posts
4th July 2022
Shepherd Compello welcomes a new Senior Underwriter to the transportation team. Shepherd Compello is pleased to announce the appointment…
18th May 2022
Shepherd Compello is pleased to announce the appointment of a new Senior Underwriter to its Transportation division. Matthew…
7th March 2022
International Women's Day is a day to celebrate ALL women, their achievements and successes both personally, and professionally, their dedication,…
Join our mailing list!
Keep up to date with all the latest Shepeherd Compello news, blog posts and updates about our products & services – subscribe to our Newsletter.